A simple Arduino based weather station is installed outside of the window of my house in Thane, Maharashtra, India 400602.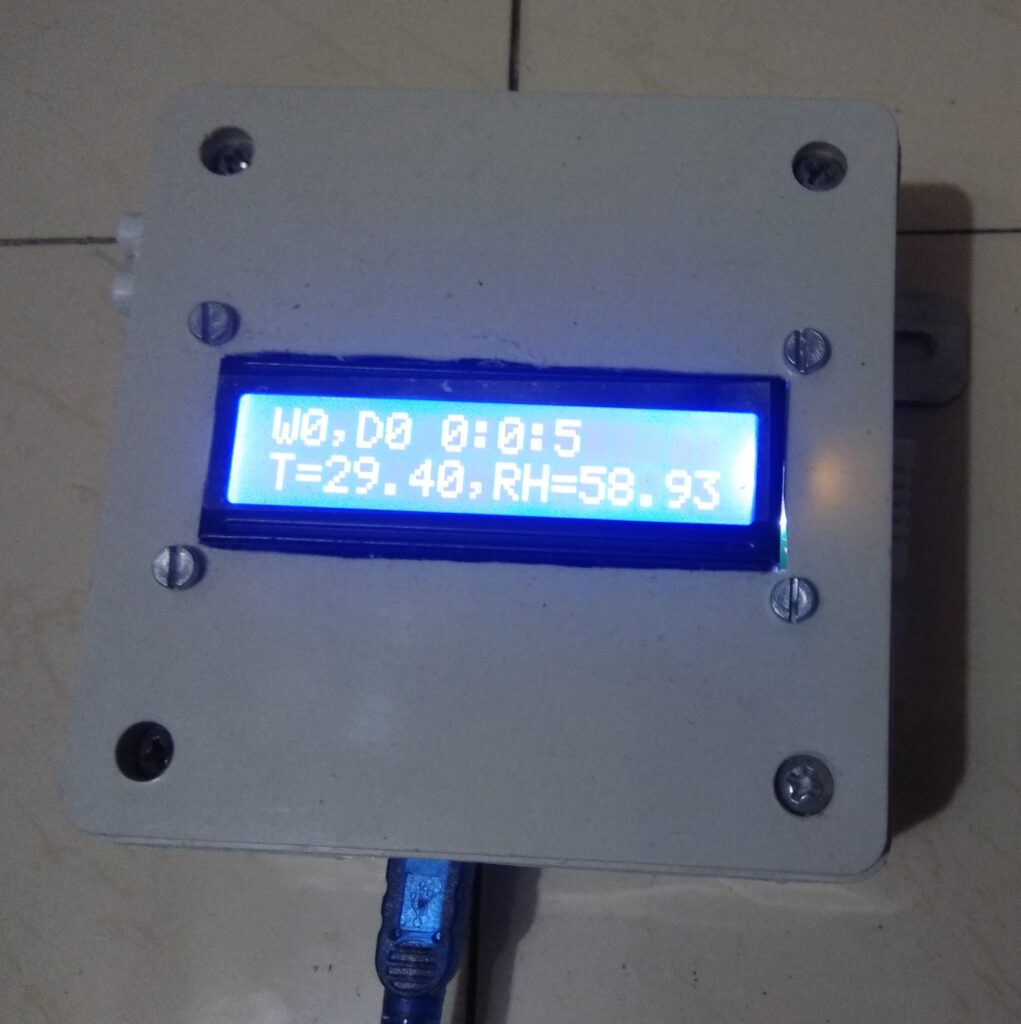 Supported by the home WiFi network it keeps logging the temperature and relative humidity data to the Thingspeak platform. All / most of the components used are open-source and easily available in local electronic market or online.
And the data is logged every 2 minute thus near realtime…….
The weather data can also be viewed at the link https://thingspeak.com/channels/566830
Temperature DegC for last 2 days
Relative Humidity % for last 2 days
So far, 2 years of data has been captured at every 2 minutes. The trend is typical and repeats every year with a few changes.
Can this data be used to conclusively confirm about global warming and climate change?
May be not.
It requires many years (5 or 10?) of data to be logged and also at various multiple locations.
So, anyone interested in installing such a weather station?
The device is about 1100 to 1300 INR for the cost of components, and may take upto 2 to 5 watt of continous power consumption and about 2MB data per day.
If anyone is keen to track the local temperature and humidity, please get in touch.
It is a small device about 4 x 4 x 2 inch PVC box and need to be installed under some kind of weather shed.
All you need to have is below.
A ventilated outdoor space, it can be a balcony / terrace, but no direct sunlight and no direct rainfall at least where the device will be mounted.
A continously available WiFi data network.
Source of electricity to power the device.
It will be really great and interesting, if we team up for multiple such stations at various geographical locations.