Most of us have been using traditional ceiling fans with speed regulators. These are capacitor operated single phase induction motors and at the power rating of about 60-80 watt, the motors can not be manufactured to be energy efficient due to the price tag considerations.
That is where the newer companies are bringing to market the trend of super efficient fans with Brushless DC Motor (BLDC) and added features like a remote control for speed selection. The motor inherently runs at much lesser power consumption and especially if the usage hours for the fan are 6+ per day, the additional cost pays back in 1 to 2 years depending on billing slab /tariff of your electric connection.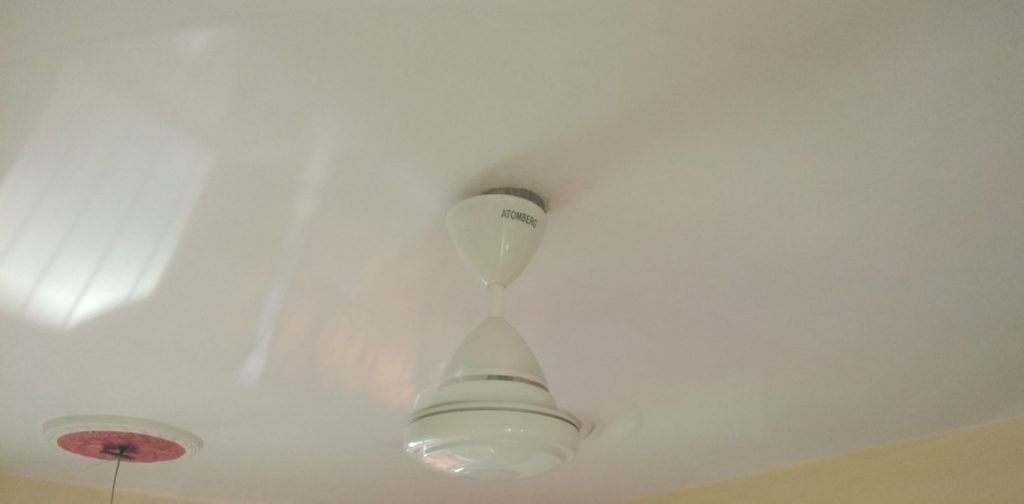 A commonly found and good brand is atomberg, my personal experience with this company and having purchased more than 4+ fans so far, has been excellent.
The actual power consumption was measured and to be found in range of 22 watts for lower speed to 33 watts at full speed, whereas the traditional fan crosses the 100 watts at full speed.
So go for it, it is sure to bring down your electricity bill and also in a way you will contribute to reduced impact on environment.
Especially for those who need to replace a damaged fan or if a new fan is anyways to be purchased, this one goes as the most obvious option. Even if an existing working fan is to be replaced with this new fan, the cost paid back in about 3 years.
Add to it the comfort of a remote speed control, very useful for senior citizen.

Besides having basic low cost models shown here in the first picture which is priced at around 3000 INR, they do also have fancier and stylish models to choose from.
And I am sure there must be also other brands to explore.